linden gardens rainforest retreat :
mt dandenong
: B&B in the heart of the dandenong ranges :
03 9751 1103
or
email us
Pricing & Packages
All reservations are secured with a 50% deposit on a credit or debit card with the balance being payable 7 days prior to check in date. A two night minimum applies on weekends, however single Saturdays can sometimes be available. Please call to discuss rates for extended stays. We accept Visa, Visa Debit and Mastercard.
Please read our terms and conditions in regard to balance payments, transfers and cancellations before booking.
All Linden Gardens bookings include fully cooked breakfast for 2 delivered to the privacy of your suite.
Two night minimums apply on weekends.
Seasonal Pricing may apply over Holiday Periods. Please check our online booking system for holiday pricing
Last Minute Pricing may be available, please check our online-booking system or call 03 9751 1103
Gallery Suite
Two night weekend (Fri/Sat or Sat/Sun)
$740
Friday Night
$360
Saturday Night (when available)
$420
Sunday Night
$320
Midweek Night: Monday to Thursday
$290
Linden Cottage
Two night weekend (Fri/Sat or Sat/Sun)
$740
Friday Night
$360
Saturday Night (when available)
$420
Sunday Night
$320
Midweek Night: Monday to Thursday
$290
Garden Retreat
Two night weekend (Fri/Sat or Sat/Sun)
$740
Friday Night
$360
Saturday Night (when available)
$420
Sunday Night
$320
Midweek Night: Monday to Thursday
$290
Sanctuary Tower (includes Sauna)
Two night weekend (Fri/Sat or Sat/Sun)
$760
Friday Night
$380
Saturday Night (when available)
$440
Sunday Night
$340
Midweek Night: Monday to Thursday
$330
Included in the Price for all suites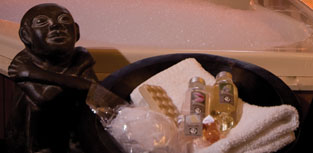 in Suite Extras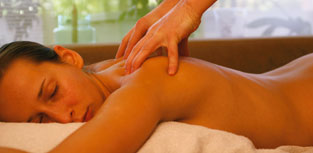 Check In and Check Out Times