linden gardens rainforest retreat :
mt dandenong
: B&B in the heart of the dandenong ranges :
03 9751 1103
or
email us
Pricing & Packages
All reservations are secured with a 50% deposit on a credit or debit card with the balance being payable 7 days prior to check in date. A two night minimum applies on weekends when including a Saturday night, however single Saturdays can sometimes be available. Please call to discuss rates for extended stays. We accept Visa, Visa Debit and Mastercard.

All Linden Gardens bookings include a delicious full cooked breakfast for 2 delivered room service to the privacy of your suite, within the rate, every morning. You will have a full menu to choose from on arrival and can choose the time you would like your breakfast delivered. We also have vegetarian, gluten free & vegan options available. Your suite includes its own coffee machine, a selection of teas and hot chocolate, and we serve sourdough toast and a selection of fresh juices with your full breakfast.
All Linden Gardens suites feature their own private spa, free Wi-Fi, 55″ flat screen TVs with Foxtel, Linden Gardens bathrobes, gourmet choc-chip muffins on arrival fresh from the Linden Kitchen, Natural Earth luxury bath products and amenities, and daily servicing.
Two night minimums apply for bookings that include a Saturday night.
Seasonal Pricing may apply over Holiday Periods. Please check our online booking system for holiday pricing.
Last Minute Pricing may be available, please check our online-booking system or call 03 9751 1103.
Gallery Suite
Two night weekend (Fri/Sat)
$820
Two night weekend (Sat/Sun)
$780
Friday night
$380
Saturday Night (when available)
$440
Sunday Night
$340
Weeknights Mon-Thurs
$310
Linden Cottage
Two night weekend (Fri/Sat)
$820
Two night weekend (Sat/Sun)
$780
Friday night
$380
Saturday Night (when available)
$440
Sunday Night
$340
Weeknights Mon-Thurs
$310
Garden Retreat
Two night weekend (Fri/Sat)
$820
Two night weekend (Sat/Sun)
$780
Friday night
$380
Saturday Night (when available)
$440
Sunday Night
$340
Weeknights Mon-Thurs
$310
Sanctuary Tower (includes Sauna)
Two night weekend (Fri/Sat)
$870
Two night weekend (Sat/Sun)
$820
Friday night
$410
Saturday Night (when available)
$480
Sunday Night
$360
Weeknights Mon-Thurs
$350
Included in the Price for all suites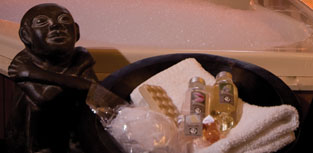 in Suite Extras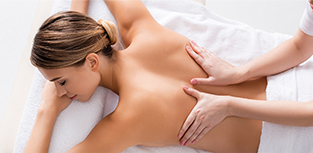 Check In and Check Out Times